Ritz Toasted Chips
(BC Sprint with The Martin Agency)
RITZ Toasted Chips is set to be an official partner of March Madness in 2023. To help bring them to the minds of mindlessly munching fans, we chose to support them when and where it matters most: crunch time sadness.
---
The 1-800-CRUNCHY Telephone Booth
If things aren't going your way, you can call NCAA legends through our crunchline telephone booths placed outside stadiums and vent to them. Or use the booths to cry.
---
OOH/Social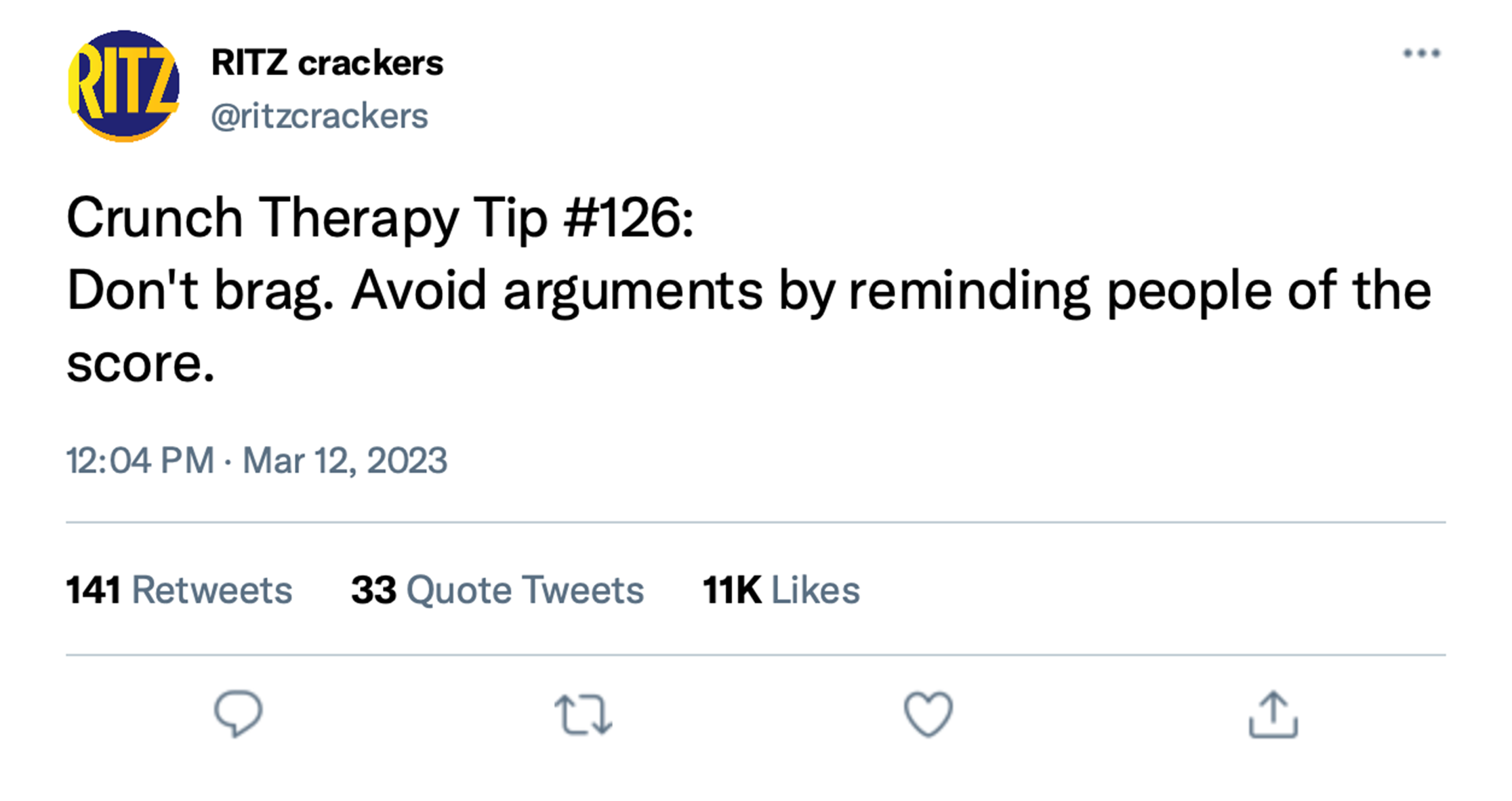 ---
Ritz Crunch Therapy Box
Every 100th caller would receive a Crunch Therapy Box to help them crunch through the madness. What's a crunch therapy box without sour cream & onion flavored Ritz massage oil? ︎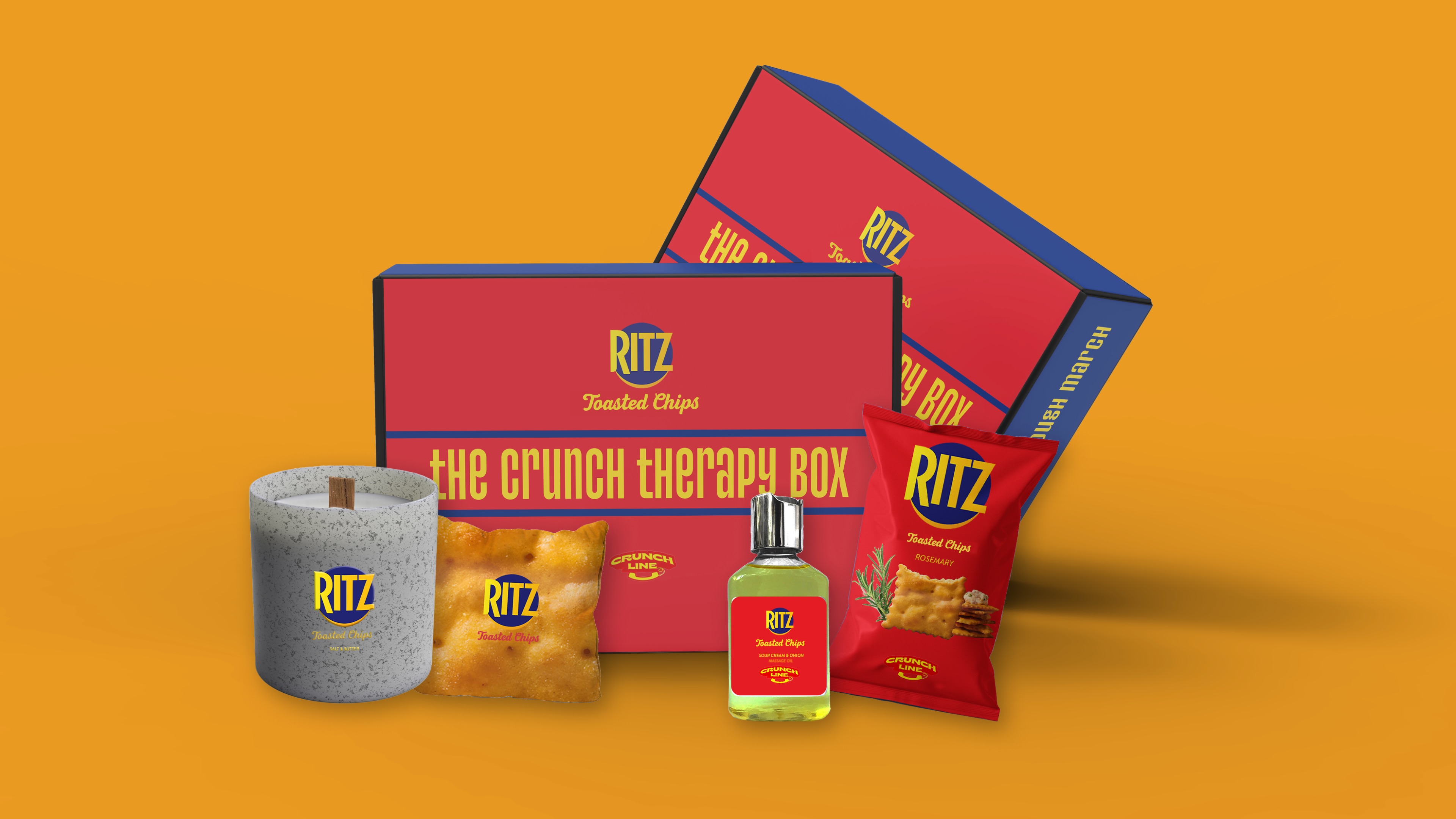 ---
Product Innovation - Ritz Toasted Chips Breathing Bags
We won the pitch.
We consumed a lot of Toasted Chips along the way.
Made with

Zeynep Aydogmus

(AD),

Jackson Baehr

(ST),

Molly Barnett

(CBM), James Glass (CBM) and Tori McCarl (CBM)